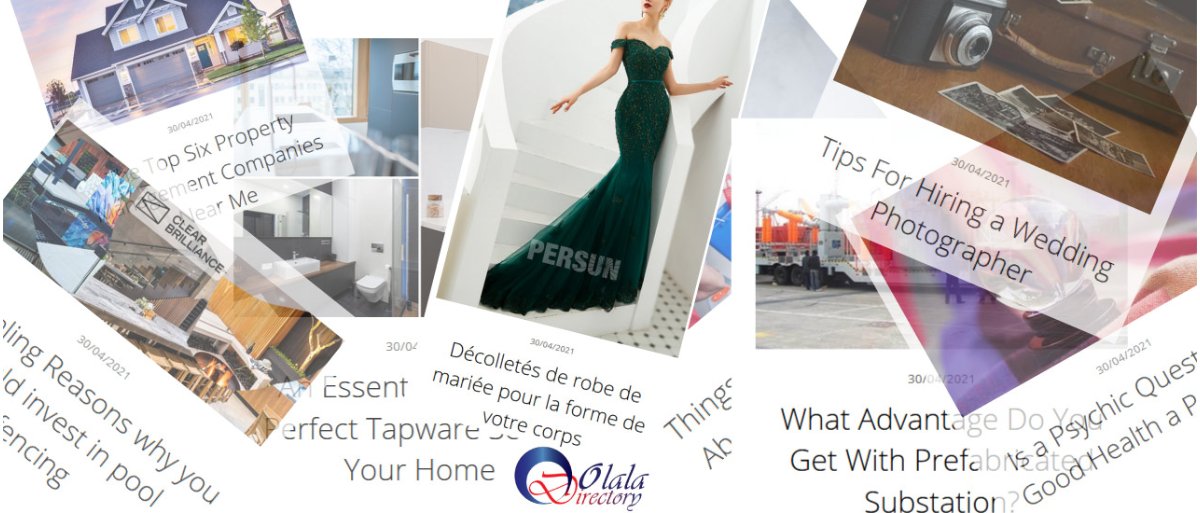 OLALA Directory is a website where users (authors / bloggers) publish articles about their hobbies, companies, products or other companies products and services. In most cases they get paid by those who employ them to to so.
It was free to use until late 2016, then it became a paid system.
With more than 50,000 articles and 11,000 users the OLALA Directory si considered by Google, Bing & Alexa. It has PA (google page ranking) >50 and is in top 100,000 sites in Alexa ranking system. It is going up constantly.
What's new (new platform):
Easy publishing - no more admin area. Once login you are taken to your author profile, hit Add article, write content, add images and ... 'HAPPY PUBLISHING"
Authors have nice page with nice banner, nice photo and nice "about me" - How to get all done? Just buy an account and all is just "piece of cake".
Any article can get stars & reviews/comments from others. Well, some may not like this but world is already a competitive place; are you good then you go on top, if you are afraid then better stay away.
Work in progress (2-3 weeks, may be less):
Authors able to manage multiple companies
All articles can become products and authors can start making money: charge because that item can be sold or charge because someone wish to read full article
Any article/item will by pushed to the SHOPPING NETWORK
Paid banners and 'show on top position" (adds management, statistics etc)
Will be far more, stay tune with us to find out.
---
The current version still run on WP. It's life will end in a few days (6rd of May). Stay tune to find out how you can get an account on the new platform. It is in final tests
here.